First time visitors to the school, once they have crossed the threshold are invariably impressed by the scale and range of our facilities and by the wide open outdoor spaces enjoyed by the children. We really are the school 'behind the house'.
Newbridge Preparatory School occupies an early 20th-century house, which has been extensively remodelled internally with the downstairs providing a Year Three classroom, a Learning Resource Centre, a Science and Art room along with administration space. The upstairs floor of the Edwardian building provides three more general-purpose classrooms as well as a Learning Enhancement room and a cloakroom. Leading from the rear of the house, an extension provides changing rooms, a Computing/Music room and the Dining Hall. Behind the house stands a modern, purpose built Lower School with a multi-purpose hall, three classrooms and TOTS (Pre-Nursery) room. Finally, as the furthest point of the site, is a standalone Nursery building set in its own garden.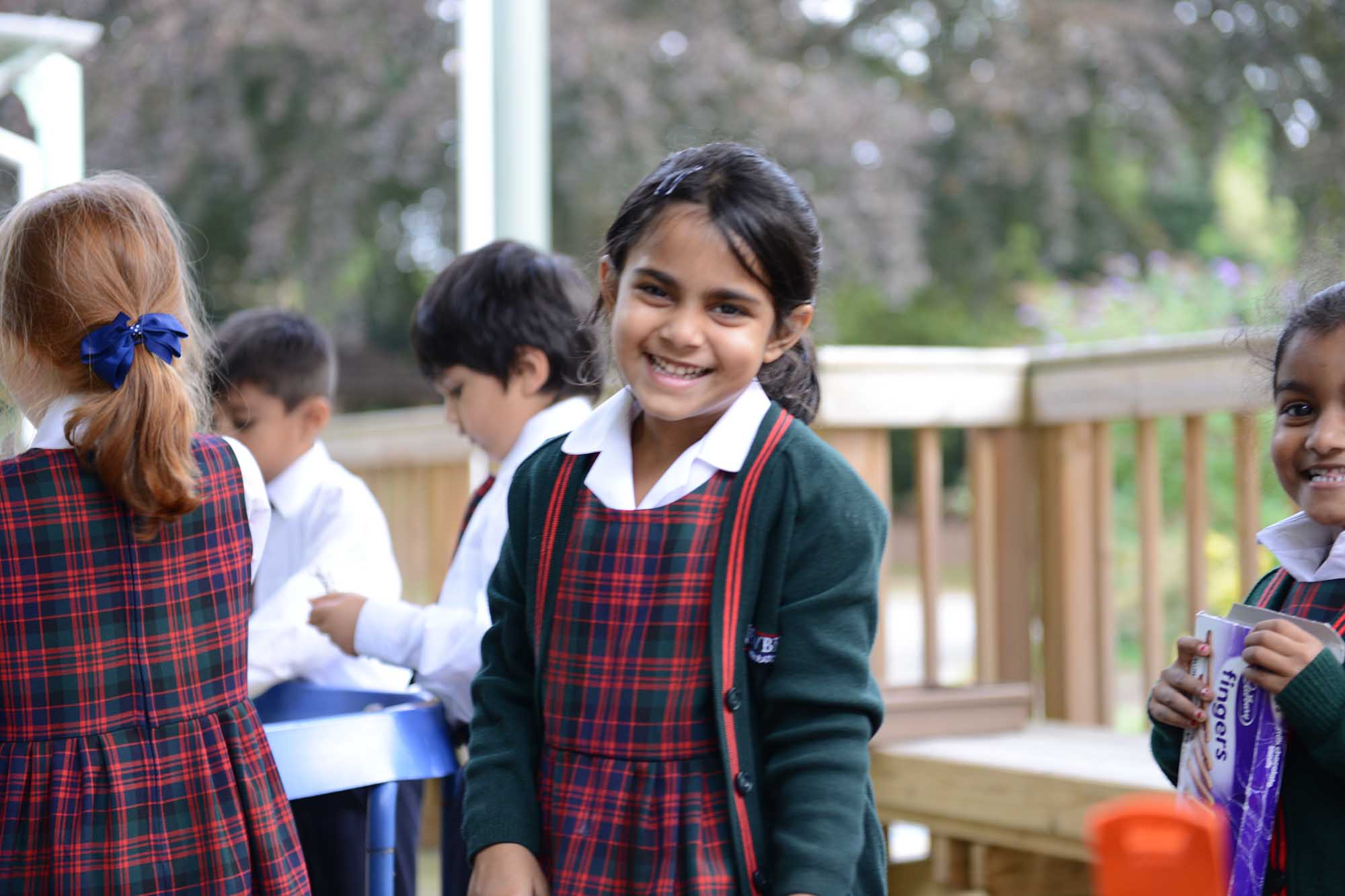 Newbridge Preparatory School has two large outdoor hard surface spaces for PE, Games and free play: behind the school house, a large playground and to the side of the site, all-weather Netball and Tennis courts. The school also has a large garden divided into a top lawn, bottom field, wildlife area and an adventure playground plus an 'A' frame and a pirate boat. The children enjoy the garden in the summer; making dens amongst the trees, climbing the roots at the bottom of the 'gigantic tree' and sitting on the lawn making daisy chains.
An extensive programme of refurbishment in the main house started in 2013. In the first phase, the Library was relocated, the Science and Art Room was refurbished along with the four teaching classrooms. Each teaching space and classroom is now bright, modern and equipped with an interactive whiteboard.
In 2014, the refurbishment programme continued, improving administration space and providing a refitted Computing Suite with state of the art computers ready for the new Computing Curriculum 2014.